Open End Blind Rivets
Open End Blind Rivets are suitable for most industrial riveting applications where materials to be fastened.
In our S category, the eyelets are produced from Aluminum tube, by cold forging process.
* These figures could be changed without any notice, should you require specific details kindly contact our sales department.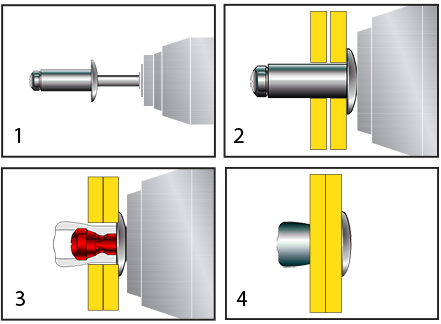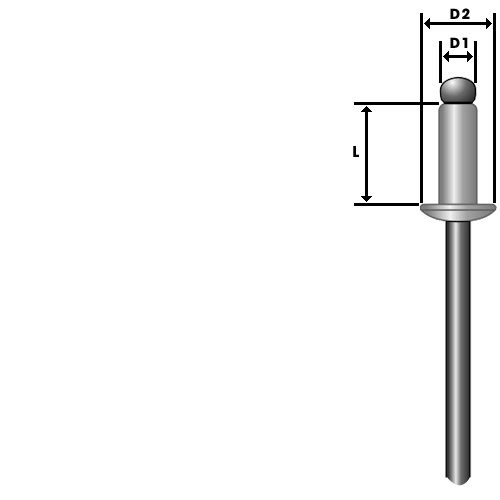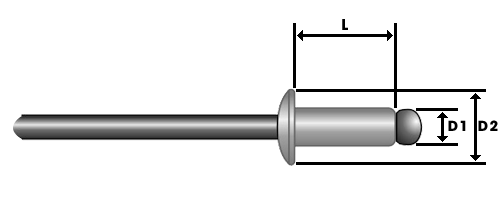 Rivet Specification Table
Open End Blind Rivets S
D1 (mm)
Diameter
L (mm)
Length
D2 (mm)
Flange Diameter
Hole Diameter Ø (mm)
Grip Range (mm)
4
6
8
4
1/5 – 3
8
3 – 5
10
5 – 6/5
12
6/5 – 8/5
15
8/5 – 12/5
18
12/5 – 14/5
21
14/5 – 16/5
25
16/5 – 21/5
D1 (mm)
Diameter
L (mm)
Length
D2 (mm)
Flange Diameter
Hole Diameter Ø (mm)
Grip Range (mm)
5
6
9/5
5
0/5 – 3
8
3 – 4/5
10
4/5 – 6
12
6 – 8
14
8- 10
16
10 – 12
18
12 – 14
21
14 – 16
24
16 – 18
27
18 – 21
30
21 – 25
35
25 – 30